Industrial facilities require proper asset health management for safe and efficient operation. Failing equipment can lead to costly downtime, environmental damage, and even serious injuries or loss of life. Organizations need to prioritize asset health management to safeguard both their equipment and the well-being of people and the planet.
Let's explore the importance of asset health relative to employee safety and environmental sustainability, and how technology, such as data collection tools and predictive maintenance practices, can mitigate risks and promote sustainable operations.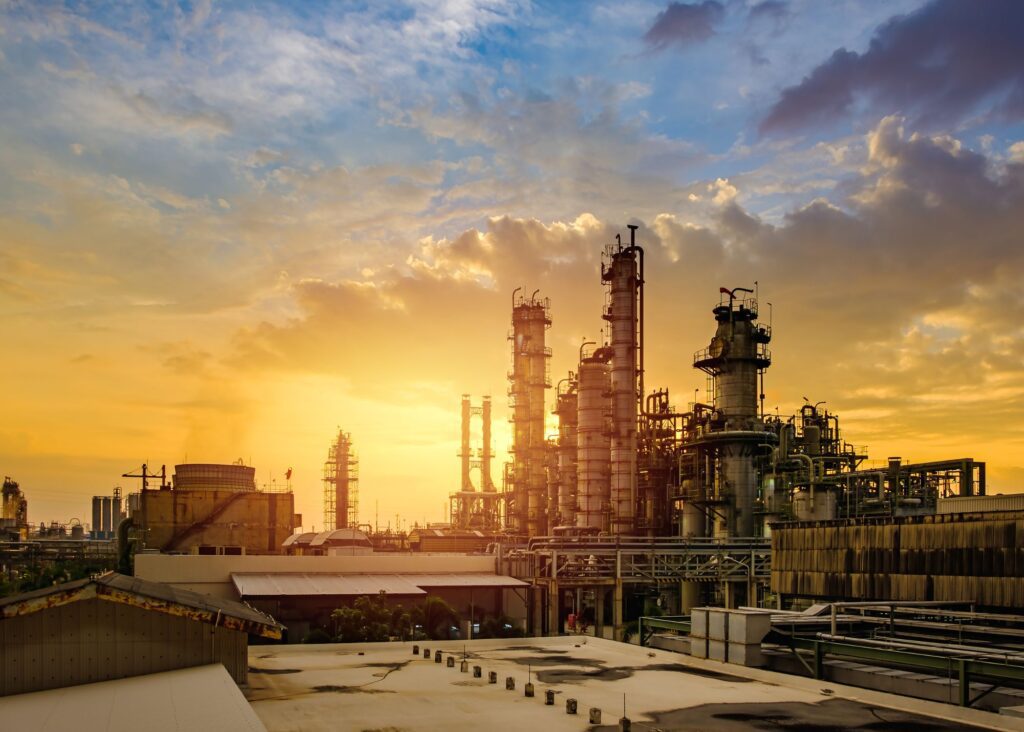 Why Asset Health Matters
Avoiding Critical Failures for Continuous Production
Assets, such as pipelines, storage tanks, and industrial machinery, are essential components of many industrial processes. However, assets degrade over time and can fail unexpectedly, leading to unplanned downtime and costly repairs. These failures can also pose significant risks to human life and the environment.
For example, a failing pipeline can leak hazardous materials, polluting the air and water and endangering nearby communities. Similarly, an overheated machine can cause a fire, leading to property damage and potential injury to workers. Failing assets can also lead to lost productivity, lost revenue, and increased costs.
Managing Asset Health for Safety
Develop Proactive Maintenance Strategies for Environmental Sustainability and Employee Protection
To maintain asset health and prevent failures, organizations need to develop proactive maintenance strategies that identify and address potential issues before they become critical. This approach, known as predictive maintenance, involves using data analysis and machine learning algorithms to monitor equipment performance and predict potential failures.
By collecting data through visual inspection of equipment and monitoring devices, organizations can gain insights into the health of their assets, identifying trends and patterns that indicate potential issues. This data can then be analyzed using business intelligence systems to predict when maintenance will be required, allowing organizations to plan and execute maintenance tasks before failures occur.
Benefits of Predictive Maintenance
Proactive Sustainability through Asset Health Management
Predictive maintenance offers several benefits over traditional reactive maintenance approaches. By identifying potential issues before they become critical, organizations can avoid costly downtime, reduce repair costs, and extend asset lifetimes. Additionally, reducing the risk of equipment failure minimizes the risk of environmental damage and harm to human life.
Predictive maintenance can also help organizations optimize their maintenance schedules, ensuring that resources are allocated where they are needed most. By identifying the assets that require the most attention, organizations can prioritize maintenance tasks and allocate resources more efficiently, reducing costs and improving overall operational efficiency.
The Role of Technology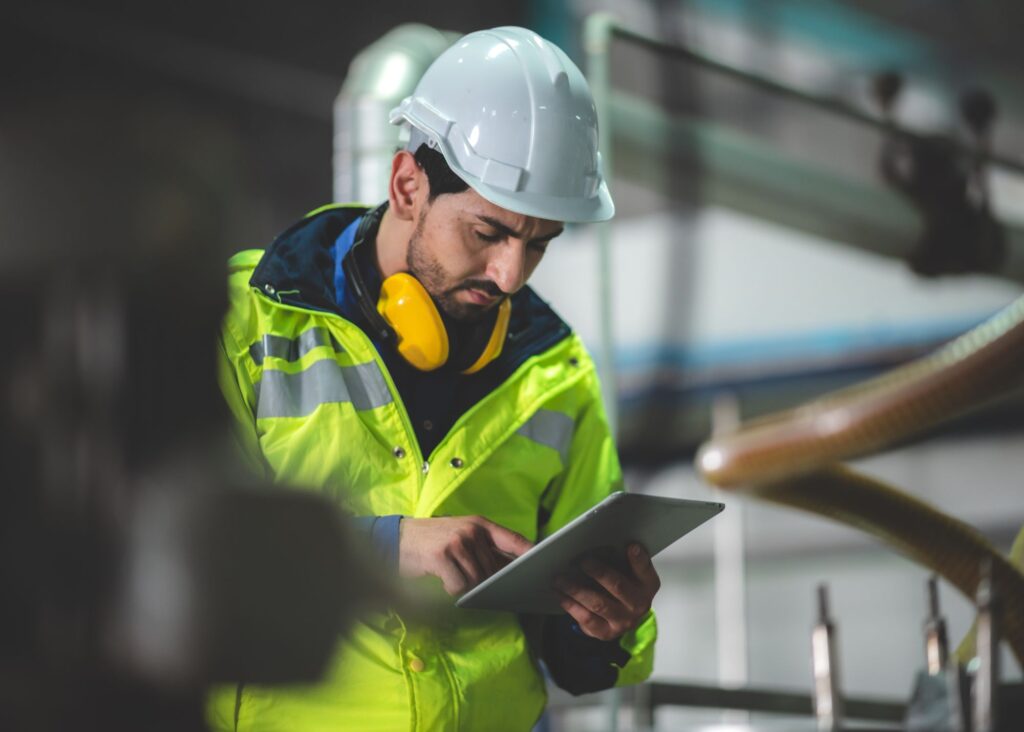 Digitally Aggregate Data to Optimize Maintenance Schedules
To implement a successful predictive maintenance program, organizations need clean, standardized data that can be easily analyzed and used to generate insights. Utilizing data collection software is critical to this process, not only to provide the raw data for analysis but also to improve accuracy lacked from traditional methods such as paper forms and reports.
However, collecting data is only the first step. To optimize maintenance schedules, organizations must disseminate this information quickly and seamlessly. Analog methods such as paper charts, mailing reports and bulky binders won't cut it. A cloud-based data collection and management software provides numerous benefits, as data is updated immediately, ensuring that critical specs are up-to-date and available across all departments—including third-party inspectors. This technology can automate maintenance alerts, track progress, and update schedules in real-time.
Investing in Technology to Protect People and the Planet
Prioritize Safety Budget to Invest in Efficient Software
Organizations should prioritize asset health management to combat lost productivity, lost revenue, and increased costs, and ensure the protection of people and the planet. Predictive maintenance, supported by data collection tools and advanced analytics, can help organizations identify potential issues before they become critical, reducing the risk of downtime, environmental damage, and harm to human life.
Investing in technology and data management tools optimizes maintenance schedules, allocates resources more efficiently, and improves overall asset health and safety. Advances in technology have enabled more effective asset health management practices, with real-time data collection tools and predictive maintenance practices providing significant benefits. By prioritizing asset health, organizations can ensure that their operations are sustainable, safe, and efficient.
The job
The first major project TRU's data collection software was used was the repainting of one of the oldest, most historic bridges in all of the United States – the Eads Bridge in St. Louis, Missouri. This high-profile project was completed in 2016 and funded by the American Recovery and Reinvestment Act of 2009.
The project work completed that related to industrial painting included abating the bridge's lead coating, prepping its surface to SSPC SP-10 (now AMPP) standards and applying a three-coat application comprised of zinc, epoxy and polysiloxane in order to ensure the structural integrity of the steel-based Eads Bridge.
Why TRU?
According to the painters, project managers, office admins and others at Thomas Industrial Coatings, TRU was the right tool for the job for several key reasons. The biggest of which was that it allowed Thomas Industrial Coatings to be 100% transparent with the other partners on the job – Metro and St. Louis Bridge Construction Company.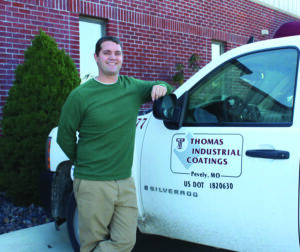 "The capabilities for collaboration of people on-site and off-site for anyone involved was very appealing," said Derek Goff, Thomas Industrial Coatings' Quality Systems Manager on the job. "From accounting to quality control, [TRU] is helping ensure that everyone is on the same page – sometimes literally and in real-time. With TRU, we've noticed improvements in General Contractor and Subcontractor correspondence, and documentation as well has improved safety documentation."
Additionally, Thomas Industrial Coatings was intrigued by quality assurance that is better ensured through real-time monitoring capabilities by office admins, as well as cost-related documentation that is both improved and expedited.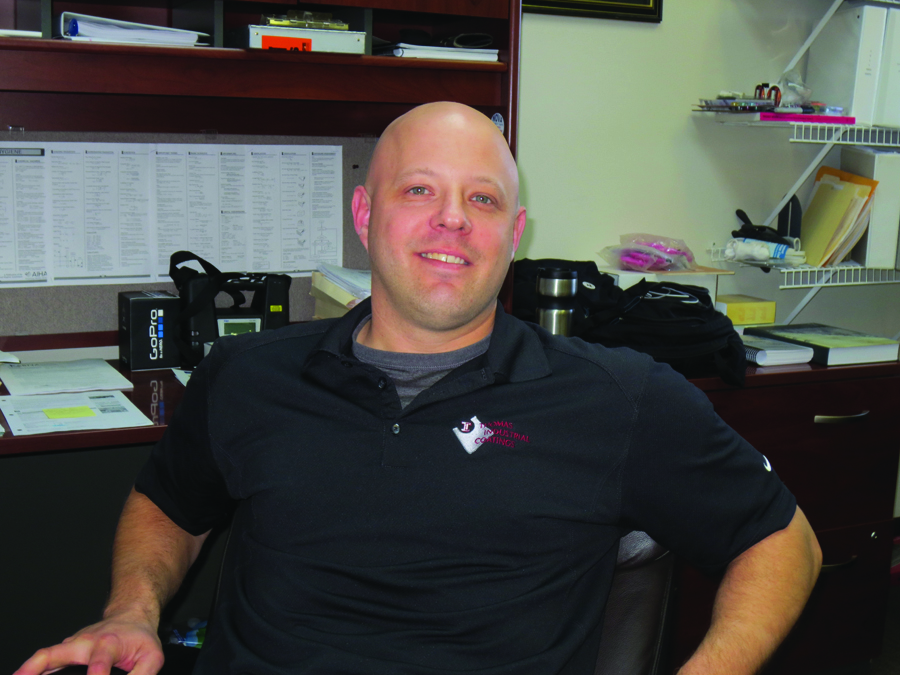 "The biggest time saver is when we have to reproduce a document," said Todd Cook, Safety Director at Thomas Industrial Coatings. "Instead of having a foreman working miles away trying to find a fax, I can get the report right off the app and email it quickly to the right party. To me, the best thing about it is the speed."
Chain of command and workflow
To understand the complexities of the Eads Bridge project, and to really understand the value that TRU is providing Thomas Industrial Coatings, one must first understand the chain of command on the job, as well as day-to-day work flow.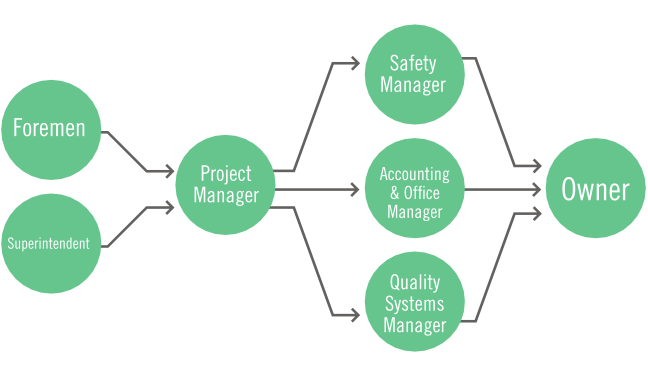 1. The foreman on the job is James Hays and the project superintendent is Matt Thomas. They're using TRU to help manage time sheets, Toolbox Talks, Take 5s, Daily Inspection Reports and overall quality control measures on the actual job-site. They fill out reports and submit them in for review.
2. The project manager on the job, Tony Wheelock, will review submitted docs, making sure they're complete and ready for final approval. It's important to note that sometimes Tony is on the job-site and sometimes he's in the job trailer. No matter where he is, thanks to TRU, he has access to the reports he needs.
3. Once Tony submits, the general manager on the job, who is in Pevely, Missouri, reviews overall progress and budget for the job. The general manager has final veto power. Once he approves, documents split and go to their respective departments.
4. Thomas Industrial Coatings' safety manager, Todd Cook, receives the Toolbox Talk, the Take 5, the Weekly Environmental and the Incidental Report.
5. The other documents head toward Betty Wosman, the accounting manager and Dara Nausley, the office manager, who get the expense reports and the foreman's report. Accounting data is exported to a .csv file and imported into the accounting platform of choice. Thomas uses Sage, so that's where their reports go. There's significant time saved in this stage.
6. Finally, the Thomas Industrial Coatings Quality Systems Manager gets the daily inspection report for final approval. This is the same report that St. Louis Bridge Construction Company needs, as they're the overseer of the job and final approval is theirs to make. With TRU, approval is a simple touch of the screen away.
As you can see, the project chain of command and work flow has lots of opportunities for hiccup and delay. But, with TRU, it's much easier to keep the job moving, on-time and on-budget.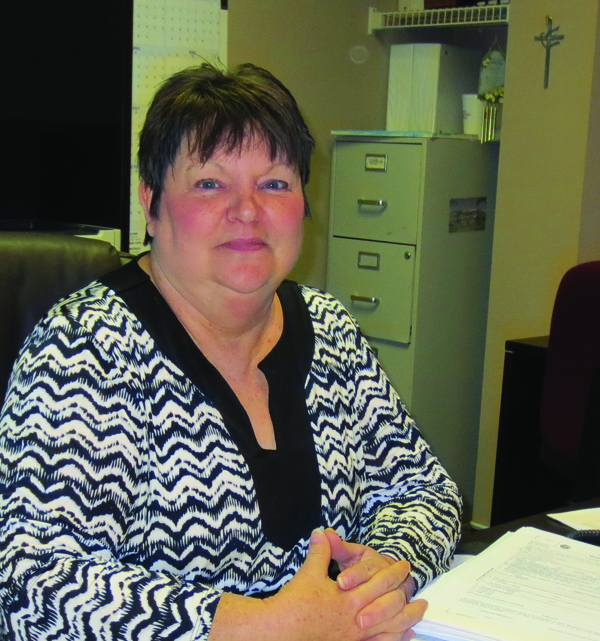 "Reports actually get signed on a daily basis and are more accurate than they were before."


— Betty Wosman, Office Manager
Return on investment
Company A reported a 390% return on investment with a paperless job-site documentation and quality control app for the Eads Bridge job.
How savings were calculated
How costs were calculated
The following figures represent TOTAL savings associated with implementing a paperless job-site documentation and quality control app across 25 active jobs for Company A. This paints a more accurate picture of the across-the-board financial effect the app has had on their business.
Administrative time: $1376/month
(8 hours/week @$40/hr)

Accounting time: $4128/month
(24 hours/week @$40/hr)

Printing and faxing: $1000/month

Safety director time: $2752/month
(8 hours/week @$80/hr)

Audit preparation time: $1333/month
(40 hours/year x 5 employees @$80/hr)

Field labor: $53,750/month (5 hours/week
x 25 employees @$100/hr)

Office supplies: $100/month (pens, envelopes, binders, paper clips, paper, etc.)

Equipment savings: $3250/month (computer, camera, GPS savings)

Approval process time: $6880/month
(admin 16 hours/week @$40/hr; GM/QSM 12 hours/week @$80/hr)
The costs of individual licenses for two foremen and one project manager were calculated across this single job. The individual license costs for one general manager, safety director, one accounting manager and one quality control manager were divided across the 25 jobs with which they're involved.
Individual licenses: $149 a user for the 2 foremen and the project manager ($447); the GM, safety, QC and accounting will be divided between all 25 jobs for $24; that totals out at $471

iPads for seven team members: $70/month (assuming a 24-month hardware lifespan)

Wireless service on the seven iPads: $68/month
Total costs for Eads Bridge job:
$609/month
Total monthly savings across Company A's 25 active jobs: $74,569/month
Monthly savings on this Eads Bridge job alone: $2982/month
The intangible benefits of TRU
Safety documentation
In the case of an incident or workman's comp claim, employee verificiation for non-injury, Toolbox Talk particiaption and daily hazard analysis awareness are documented. All documentation is immediately accessible from both the field and the home office without concern for mismatching data.
Peace of mind
TRU allows you to rest assured knowing all of your documentation is getting done and getting done right.
Avoidance of OSHA/AMPP fines, suspensions and/or loss of QP certification
OSHA audits and requests for pertinent safety documentation can occur anytime, announced or unannounced. AMPP audits occur at minimum once annually and can take the form of a dual audit (office and field).
Fines, suspensions or in worst cases, loss of QP certifications, can be devastating. TRU accounts for the necessary documentation to avoid these situations altogether.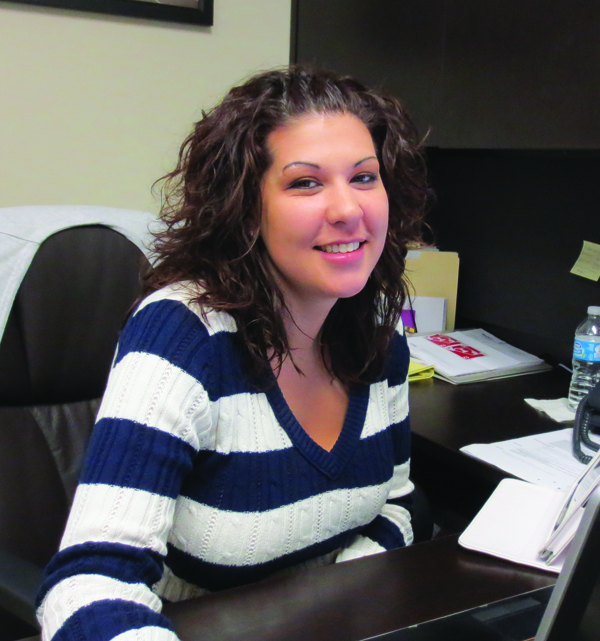 "There are still a few people that do paper expense reports. And those five reports take 30 minutes to do compared to the 70 expense reports I do through TRU that take me only two hours to complete. Guys who used to never turn in expense reports are now. I am getting more thorough information. They tend to put information in right away and are not missing as many receipts since it's so easy to use." 


— Dara Nausley, Purchasing and Logistics Coordinator
SPOT Tracker and TruQC are so excited to bring our customers TRU, a digital data management platform for heavy process industries. TRU modernizes data collection for greater accuracy, efficiency, and planning with a digital alternative to pen and paper. Our combined company is bigger, better and delivers even more digitalization solutions.
TRU is an answer to the complex documentation and compliance requirements that are too often built, serviced, and operated by multiple stakeholders with disassociated datasets. Internally building a data-capturing process often leads to inaccurate reporting, can be costly, may be hard to share among key decision makers and ultimately, may not help our customers meet required regulatory standards.
By combining our proven services, TRU's mobile applications facilitate and automate field data collection and aggregation for construction progress, inspection, compliance, and material tracking to provide real-time visibility into operations and increase productivity of scarce labor resources. The platform also acts as a permanent, easy-to-use data management system for ongoing maintenance and compliance needs, ensuring that our customers do meet regulatory standards.
If you're looking for a proven digital solution that empowers you to meet your compliance goals, look no further. We know businesses make better decisions based on better data. Better data starts here.
To learn more on how to get started with TRU, sign up for a free demo.
For a deeper dive, read the full press release here.