Case Study: Southern Star
(SPOT Tracker and TruQC have joined forces to become TRU, a Jones Company)
PROJECT SNAPSHOT
Customer: Southern Star Central Gas
Location: Kansas, MO
Overview: Southern Star Central Pipeline is one of the leading transporters of natural gas to the Midwest with approximately 5,800 miles of pipeline. With operations in Kansas, Oklahoma, Missouri, Wyoming, Colorado, Texas & Nebraska their growth sparked a need for a system like SPOT that could manage their projects all while adhering to PHMSA guidelines.
PROJECT SCOPE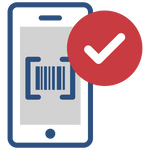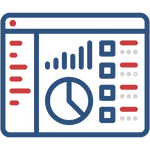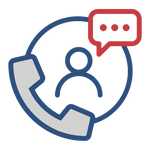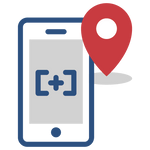 Challenges:
Organize & easily access multiple jobs
Accurately collect data
MTR document association
Miscellaneous document association (coating reports)
Device limitations
Lack of software knowledge
Collecting survey data
The Plan
Southern Star trialed SPOT Tracker for a 32-mile project in Kansas. From
the first stages, SPOT field employees were at the coating facility to verify
and document manufacturer data and apply jeepable barcodes enabling
them to track materials throughout every stage of the construction
process. SPOT provided software training, devices, and customer support
throughout this 10-month project.
Solutions
JOB ORGANIZATION

SPOT platform provided organization of multiple jobs, progress tracking, asset tracking, and documentation association.



BARCODING & DATA ENTRY

SPOT mobile application paired with SPOT's jeepable labels allowed for a quick, easy, and accurate barcoding process.



ASSET TRACKING

From the manufacturer to lowering in with survey grade coordinates, SPOT provided a single system of record.



HARDWARE

Equipped Southern Star with preloaded mobile devices and accessories with offline access.



FIELD LABOR

SPOT employees deployed to both mill & yard for training on barcoding & other data collection services.



SUPPORT

24/7 Technical Support via multiple channels (phone, email, and application support tickets).
Client Testimonial
"SPOT has provided a HUGE efficiency to our processes. The amount of efficiency SPOT has created for Southern Star is truly immeasurable. The customer service has been incredible. They really are just an email or call away, and we always get an immediate response."

– CORY BURKHART
Southern Star