Industrial Coatings Compliance & Safety
As industrial coatings professionals, your work is often burdened with mountains of paperwork and complex approval processes to meet stringent compliance regulations. Paper documentation leaves room for errors, faxing or mailing reports is time-consuming, and many compliance processes don't add value to your business.
But, there's a better way.
An Easy to Use Digital Solution
Built by industrial painters for industrial painters, we know what it takes to keep your business running smoothly. As your digital partner and audit savior, TRU simplifies data collection and distribution, letting your people do their jobs better and empowering you to meet your compliance goals.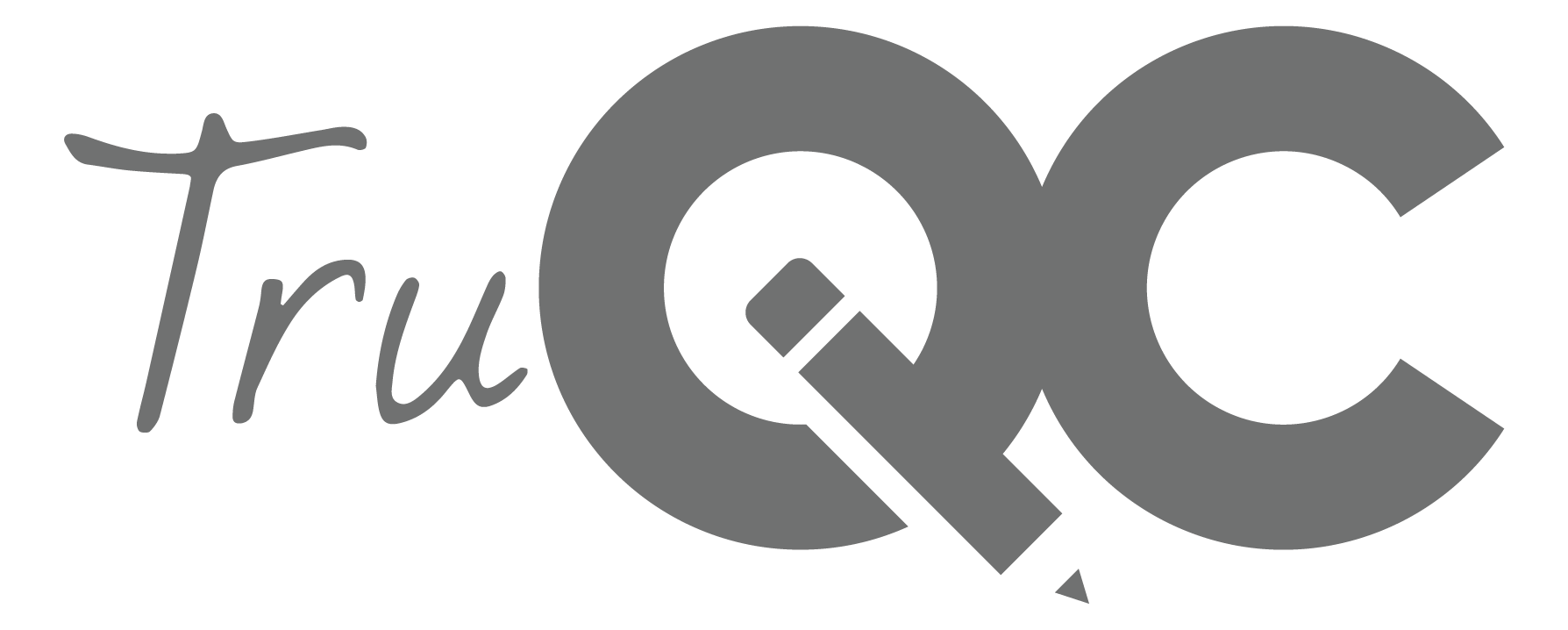 This product was previously branded as TruQC but is now part of the TRU family of products.
Ditch Pen and Paper
Streamlined Data Entry
Through device integrations such as Elcometer and PosiTecter, your workforce can directly upload readings in the field and incorporate them into your digital TRU report.
Increased Efficiency
Utilizing forms with a simple user interface ensures the most accurate data while simultaneously increasing efficiency.
Oversight and Audit Prep
Previously time-consuming tasks, such as preparing for audits or finding a specific standard in the field, become easy with just a few taps.
Features For Field and Front Office
Barcode Scanning
Paint bucket information is captured with barcode scanning technology for hassle-free entry of batch information, product name and color.
Easy Integrations
Our software integrates with leading industry hardware and can also tie into legacy databases for easy sharing of data.
Control Access
Paperwork moves quickly through your chain of command and our permission-based controls mean users only have access to and can perform the duties assigned to their role.
Annotation
Make addressing concerns in the field easier by notating areas of interest directly on photos or blueprints attached to reports. Flag issues, make comments, pinpoint areas of concern - you've got options.
Don't Take Our Word For It
To earn their QP 5 certification, B&N Inspection and Supply (BNIS) needed to prove their competence in quality control, inspection practices, internal procedures and more. The certification carries a lot of weight, but it's not easy to earn. With the help of TRU, BNIS became the 15th in the world to win it.
Learn More
Let's Get To Work
Discovery
In a few short hours, we quickly learn how your process works (and where it doesn't).
Build
We optimize your current process, and deliver a custom solution to field test in four weeks or less.
Launch
We get you trained, up and running in less than a day.
Implement
You have access to standardized, clean data to make more informed business decisions.
Evolve
TRU's proven methodology works across all areas of your business.
This tool provides an estimated annual ROI when using TRU based on your project's specific needs. We've mastered bringing technology to the field by utilizing digital forms, dropdowns, checkboxes, and auto-populated text fields reducing errors and time and affecting your bottom line!
The numbers provided above are estimations and not guaranteed results for a user's specific use of the app. Calculations are based on industry standards and supporting research. For more information regarding savings, please contact sales@trusolutions.com.