(SPOT Tracker and TruQC have joined forces to become TRU, a Jones Company)
A leading pipeline coating contractor puts quality control software to work
A commitment to innovation is very often the hallmark of a good company. Especially in a field that's marked by a stiff competitive landscape and rapid change brought on by new technologies, as is often the case in industrial services. But what makes a company truly great, and makes it stand apart from its competitors over the long term, is such a passionate vow to innovation and doing things "the right way" that it doesn't veer from these principles even when it's on top.
And in a lot of ways, Apache Industrial Services is among the top in the industrial painting industry. The Houston, Texas-based industrial services company opened a 125-acre campus last year, massively expanding their shop application of pipeline coatings for clients in the oil production industry, both upstream and down. They found that by shop-applying pipeline coatings they were able to execute jobs for their customers at a 20-30 percent lower cost than in the field. As such, they decided on large-scale growth in the equipment and production space that would ensure they could accommodate a wide range of projects. Apache's Houston Operations Center, the largest shop-coating facility on the Gulf Coast, perfectly demonstrates Apache's commitment to innovation and expansion, but it's not the only noticeable sign of its adherence to these principles.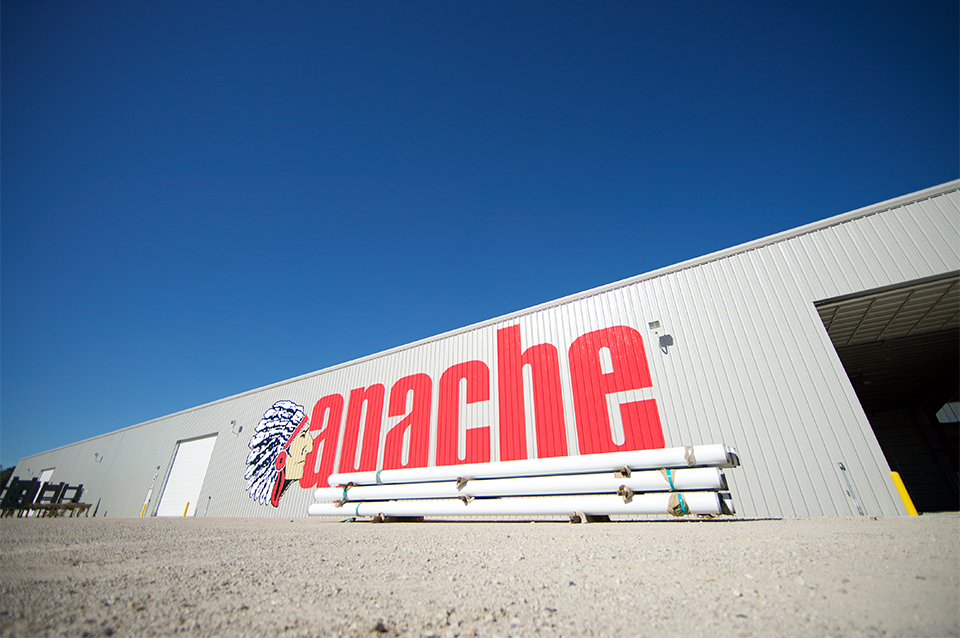 Apache's road to such high esteem within the industrial services community is about more than their 300,000 square feet of production warehouse space, but about their willingness and capability to constantly improve their business, whether through new ideas, tactics or technologies.
And one can't talk about Apache without talking about safety. For instance, their invitation to a journalist from CoatingsPro Magazine to a weeklong safety seminar led by top Apache brass at their Houston headquarters in late 2012. This is just one example of the company's level of transparency when it comes to safety both in the field and in the shop. Additionally, they encouraged employees to bring along a photograph of their reasons for avoiding injury to that seminar, adding a tangible tinge to what remains for some companies an abstract ideal.
What makes Apache stand out from their peers is their dedication to constant improvement. As it happens, in 2011, another company set out to shake up the industrial painting industry, but they set out to partner—rather than compete—with innovators like Apache. TruQC was founded exactly with relentless improvers like Apache in mind. They imagined a better version of quality control for companies willing to step outside the box and brave enough to embrace new technologies.
Keeping an industry honest
TruQC was created for companies who place an emphasis on strategic growth and continuous commitment to process refinement. Meant to address inefficiencies and loopholes in the reporting process, it was designed to be a tool for companies that wanted to do things a better way, even if they were doing them pretty well already.
Built for the iPad and web, TruQC is cloud-based, so real-time syncing keeps all of its users on the same page on any given project, whether in the field or the home office. TruQC's inspection device integration ensures the accuracy and verifiability of inspection measurements. And intuitive data storage and retrieval methods address the issues that used to arise when keeping an enormous amount of physical paperwork on hand, sometimes in unforgiving environments,
Safety was an important priority for TruQC from the outset as well. Certain features of the app perform specifically to make it more difficult for users to skirt industry-standard safety measures and to make it easier for contractors to voluntarily commit to better record keeping and safety training. It was also meant to encourage inclusive dialogue between management and employees within industrial services companies. For jobs like the coating and lining of oil and gas pipelines, where both human and environmental safety is on the line, TruQC was meant to play a role in mitigating potential dangers arising from cutting corners in quality control.
"When we started TruQC, we were a little dismayed at some of the liberties we were seeing being taken when it came to industrial painting and essential documentation," said TruQC CEO, Ross Boyd. "So we knew from the outset that we were looking for clients who were committed to integrity and believed strongly in the best practices that were designed by the industry, especially where quality work is as essential as it is on pipelines. In that sense, Apache was an ideal client long before we started working with one another."
When integrity and innovation are more than just buzzwords—and truly drive the direction of a company like Apache Industrial Services—TruQC is there to help put that commitment into action. And on numerous pipeline coating projects since the companies began working together, the tangible benefits have included less time spent on quality control documentation, increased transparency and an enhancement of Apache's reputation for delivering projects on schedule.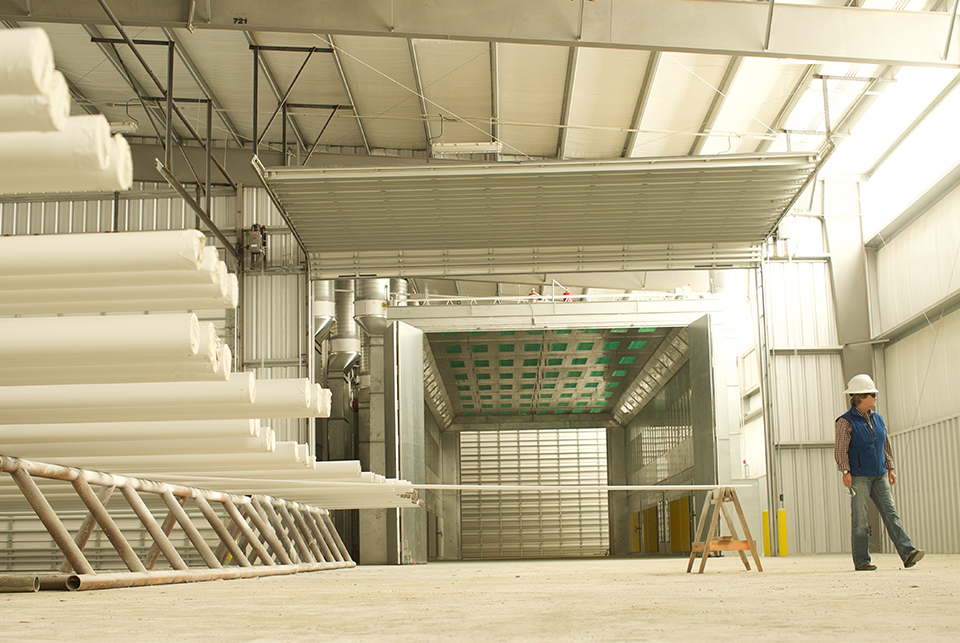 TruQC and Apache Industrial Services
Apache has used TruQC's quality control software on a number of pipeline projects since they began using TruQC in September of 2014. Following training, Apache crews found that they were able to execute the same documentation tasks they had before, in a fraction of the time.
"The ability to manage different coatings systems, access isometric drawings for verification purposes and reference line lists, all while conducting and releasing hold point inspections, has allowed for a more expeditious inspection process and enhanced the projects overall," said Cathey Perkins, Vice President for Quality Assurance at Apache.
TruQC's permission-based workflow process also makes it easier on Apache's quality control inspectors to keep reports moving along the approval pipeline. Its core chain-of-command workflow was built with quality control inspectors in mind, and it can be customized to match the internal workflows common to companies like Apache and for pipeline projects in general. This adds further efficiency to a process that's been subject to miscommunication in the past.
Communication between Apache and their clients has also improved while using TruQC. Objective reporting metrics like time, data, GPS and signature stamps all help to increase transparency when reports are passed between Apache and the project owner. The app is also able to provide further clarification when communicating project details by allowing photos and annotated drawings to be included with reports.
According to Apache, TruQC has enabled them to consistently produce a more comprehensive and representative inspection report for pipeline coating projects than without the software and in a fraction of the time. Apache estimates that using the software to input inspection data saves on average one to 1.5 hours per day per quality control inspector. Smart field population of repetitive data and dropdown field pickers are the type of efficiencies that, when considered against the salary of a full-time staff member, can lead to significant return on investment.
It seems that the days of filling out reports in the cramped cab of a truck while inspecting pipeline projects also won't be missed by Apache quality control staff. Especially on jobs that take crews far from the home office, the app's ability to act as a virtual, portable file cabinet, and drastically reducing the need for physical paperwork, is seen as a blessing.
"The ability to carry simply a tablet and inspection equipment has not only increased efficiency of the inspection process, but lessened the opportunities for coffee stains on reports, missing logs and the inevitable procrastination resulting from needing to wait to complete reports until later," Perkins said. "The scope of work, specification, product data sheets, safety data sheets, drawings, and technical notes can all be stored on the tablet for immediate reference, eliminating the amount of paperwork to organize and keep track of on a daily basis."
The Daily Inspection Report is a favorite among Apache staff for its ability to document project-critical measurements and ensure compliance with regulatory standards. Apache also now uses the software to keep track of daily timesheets. But, predictably for those familiar with Apache and its reputation, they're also taking the opportunity to use TruQC as a documentation tool to enhance overall crew safety. Reports such as TruQC's Toolbox Talk Report are available to document safety and training meetings, where attendance can be logged, associated documents stored and site safety surveys conducted.
Conclusion
When a company truly commits to continued growth, it doesn't stop looking for a better way to do things. It's exactly those types of companies TruQC set out to assist. There's a better way to approach quality control, both in the shop and in the field. On pipeline projects for Apache Industrial Services, we've drastically reduced the amount of time quality control staff spends filling out paperwork, allowed them the freedom and mobility to do it from anywhere, and enhanced transparency and communication between parties.