Becoming the 15th AMPP QP 5 certified inspection company in the world
(SPOT Tracker and TruQC have joined forces to become TRU, a Jones Company)
The formerly SSPC QP 5 certification, now updated with the forming of AMPP, is a must-have for top coatings inspection companies. It carries a lot of weight — many projects exclusively call for QP 5 certified firms — but it's not easy to earn.
In fact, there were only 14 QP 5 certified companies in the world as B&N Inspection and Supply (BNIS) was gearing up to apply for it.
With the help of TruQC, BNIS became the 15th.
Streamlining the QP 5 certification process
To earn the QP 5 certification, BNIS needed to prove its competence in quality control, inspection practices, internal procedures and more. This ultimately gives their clients peace of mind that its inspectors perform precise and consistent coatings inspections in the field.
To do that, BNIS needed to go through the long application and evaluation process, which would culminate in a day-long, 39-point audit with an SSPC certification specialist.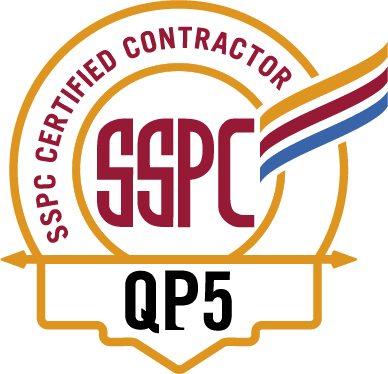 TruQC transformed this complex process into a simple, digital checklist containing everything BNIS needed to have prepared prior to submitting their application. Throughout the certification process, they stored all relevant documentation on TruQC's secure, cloud-based platform for easy retrieval.
Beyond just the software, TruQC's team was an indispensable resource throughout the certification process. BNIS Principal Eric Nenninger says that every time he reached out to TruQC with a question or request, a representative responded with an answer or status update — often within 30 minutes.
SSPC itself uses TruQC to conduct its on-site QP 5 certification audits, so when it came time for the final audit, there were no surprises. Both BNIS and the auditor were working off the same, comprehensive audit checklist. Three months after submitting their application, BNIS earned their QP 5 certification.
Integrating TruQC as a key part of day-to-day operations
TruQC is a process digitalization solution that can be configured to many end uses — helping organizations streamline the industry certification process is just one way to use TruQC.
BNIS has also integrated the TruQC framework into their day-to-day operations. The BNIS team uses the TruQC iPad app to record, store, query and analyze key job-site documentation. They use features such as the daily inspection and safety reports, employee files, specifications, blueprints, expense reports and timesheets.
Instead of performing calculations manually for each report, the inspectors simply enter raw data points and TruQC automatically populates all final calculations. Now, BNIS inspectors can attach photos directly to each report in the app, rather than manually uploading them into a Word or Excel document like they did before TruQC.
All of these process efficiencies add up. BNIS inspectors used to spend several hours a night entering photos and doing calculations to finalize their reports. Now, they leave work at work.
Nenninger estimates that, since partnering with TruQC, each of his employees has saved an average of 10 hours per week filling out and submitting paperwork. In addition, the reports they do submit are more uniform, precise and timely, which his clients greatly appreciate.
Nenninger says that while TruQC is known within the coatings industry as the platform for daily documentation, that's just the tip of the iceberg. He appreciates being able to store all the information about every project — safety reports, daily inspections, expense reports, timesheets and employee files — in one, secure system.
Let's talk
We've helped hundreds of organizations in a variety of industries rapidly digitalize their reporting and job-site documentation processes. To learn how we can configure our framework to your proven processes and workflows, reach out to our team today.