Prime Coatings returns after competitor's promise of 'less expensive' proves to be 'less capable'
(SPOT Tracker and TruQC have joined forces to become TRU, a Jones Company)
Based in Salisbury, MA, Prime Coatings has been a leader in the industrial coatings business for over 25 years. In January of 2016, Prime saw an opportunity in paperless reporting for QP compliance, and their research led them to sign up with TruQC. After using TruQC successfully for three years, Prime opted to try a cheaper solution that promised many of the things TruQC already delivered. However, Prime quickly realized that less expensive meant less capable. Therefore, Prime returned to TruQC as a customer in 2019.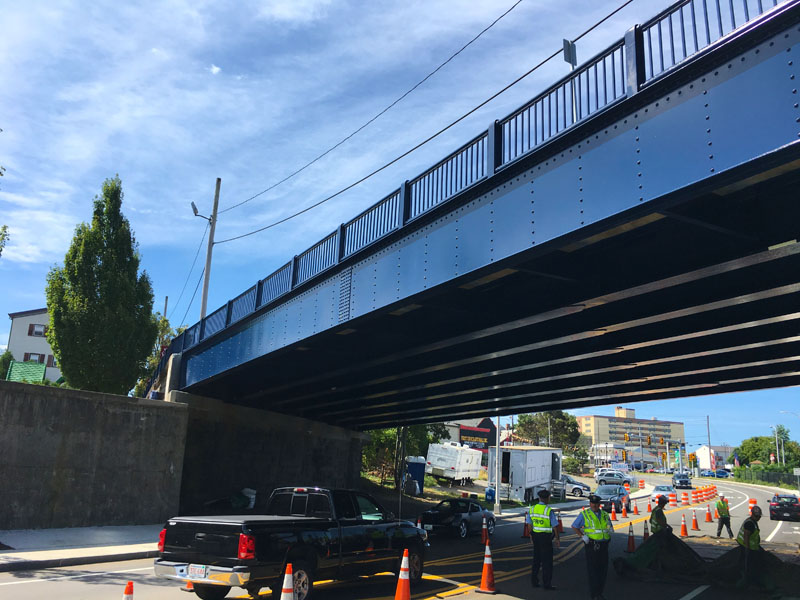 How is TruQC a better fit for your operation over the competition?
"TruQC is very easy to use, [even] for people who have little to no electronics background," says Austin Moody, Project Manager at Prime Coatings. "The reports in TruQC are laid out much better than the competition."
Usability is a huge factor when deciding whether a digitalization solution will work for your business. Prime found out very quickly that layout and report flow are key, which is why TruQC has always focused on a mobile-first approach. This means designing an intuitive user interface that lets field users collect data as they did previously with little or no disruption in process. Capturing data digitally in the field means reports are created while users are filling them out. By doing so, users eliminate the extra burden of compiling data and pictures into inflexible, outdated software once they are back at the office.
TruQC offers a number of ways to simplify reporting and improve efficiency, with a key feature being integrations with PosiTector and Elcometer devices – something the competition lacks. Any TruQC user can import environmental, surface preparation, DFT (dry-film thickness) and surface cleanliness readings directly into their reports using a Bluetooth or Wi-Fi connection without any data re-entry required.
"Plain and simple, the field personnel actually use [TruQC]. It is very easy to follow and there is no guessing when it comes to providing full and complete information. [The] other software was too difficult to navigate. TruQC reports and platform have a much better flow," says Moody.
How does TruQC improve your business?
"Its biggest impact would be on the job documents availability to the office. TruQC provides quick and easily accessible job documentation [and] we are able to have a better idea of the day-to-day progress, quality and safety from the office," says Moody.
TruQC makes it easy for users to complete their reports daily and also gives operations oversight without having to be out in the field or waiting on physical copies of reports. Prior to using TruQC, Prime's workflow included paper reports coming into the office every few days or even weekly. TruQC's ability to sync documents and reports in real time means all areas of operation are always up to date and reports and data move through workflows seamlessly.
And our platform is flexible. From the field user experience to corporate data requirements, TruQC can configure our solution to meet your unique needs. Should a client need additional reports or require a change in process, TruQC can digitalize it, with an open line of communication for customer input along the way. When asked about TruQC's report customization compared to other software Moody responded, "TruQC has always been more than willing to customize reports to a contractor's specific needs [and] the changes are done quickly as well."
How does TruQC help comply with industry requirements?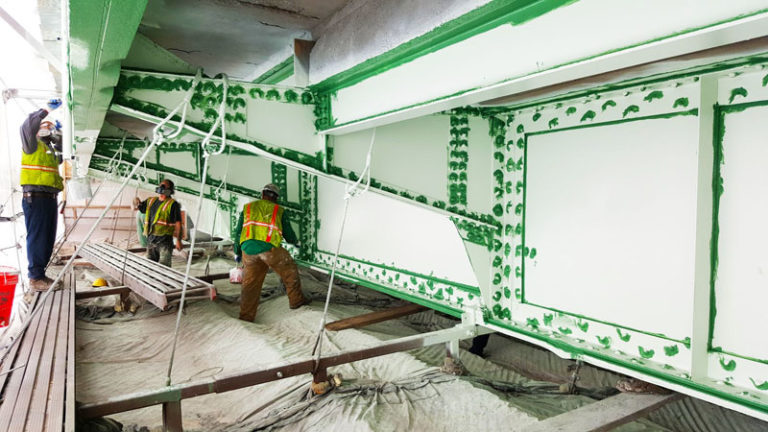 As an industrial painting contractor, Prime Coatings must uphold certain standards, regulations and certifications in order to complete work, win projects and stay competitive and compliant. This means a lot of reporting and documentation to keep track of, including that which is required to stay compliant with industry standards set by organizations such as SSPC (Society for Protective Coatings) and NACE (National Association of Corrosion Engineers).
"TruQC works closely with SSPC and knows what we need as a contractor," said Moody. "TruQC understands what is required by SSPC in the bridge painting world and provides most, if not all, reports necessary to the job."
TruQC's close relationship with SSPC and NACE, as well as our background in the industrial paint and coatings industry, means we nailed reporting for painting contractors. Once a client is signed up with TruQC, they will have immediate access to 13 standard, SSPC-endorsed reports. When reports are created, they are stored in TruQC's File Cabinet that can be filtered by the job, report type, or creator, making audits a breeze.
All of Prime's documentation that was previously stored in bulky binders is now in one centralized, digital location with TruQC's Document Library. It now takes Prime little to no time for someone to pull up a training document or certification for reference during an audit. Because TruQC is cloud-based, all information can be updated immediately for all users, connecting the field users and home office more than ever.
"[We now] have complete and accurate information for all jobs located in on one platform."

– Austin Moody, Project Manager, Prime Coatings
How would you describe your experience working with TruQC?
Our team is committed to supporting clients before, during and long after implementing TruQC. We make sure all questions, concerns and configuration requests are answered in a complete and timely fashion. So, when Prime signed up with us again, we were eager to know their thoughts on our on-boarding process, app training and customer support.
"TruQC does a great job of bringing new customers up to speed on their software, even though it is very user-friendly to being with," commented Moody. "The staff at TruQC are prompt in their response and provide an excellent experience with their software. The TruQC staff are very easy to get a hold of, whereas the competition usually took a few hours or even a day or two to respond."
When working with the other software company, Prime found they often had to ask for changes, but the time it took to even get a response felt like hours and dollars wasted. Since returning to TruQC, Prime was impressed by how quickly their account was up and running with all of their previous account data fully restored.
When we asked Prime to rate TruQC's customer support compared to our competitors on a scale of 1-10, with 10 being excellent, Prime rated TruQC a 10, while only giving our competition a score of 5.
At TruQC, we want to see companies grow, and we think the best way to do this is to grow with them. For businesses to continually improve they must adapt and change. Why shouldn't your digitalization solution do the same? Rather than being a plug-and-play solution, TruQC's configurable platform, experience, and ongoing support allow for flexibility and savings, whether your business is big or small.
With TruQC, it's not only possible, but it's easy to digitalize your business, no matter where you start your digital transformation journey. When we asked Prime how their perception of TruQC has changed since becoming a customer, Moody responded:
"Paperless reports are the way to go. Using [TruQC] is much easier than collecting hard reports weekly and it's nice to have electronic reports as the work is progressing. The competition is not where it needs to be to compete with TruQC. We may have been spending less money, but in the end, employees were not using other software due to difficulty."
Thank you, Prime- and welcome back!