Managed software as a service (MSaaS) vs. SaaS: Why the distinction matters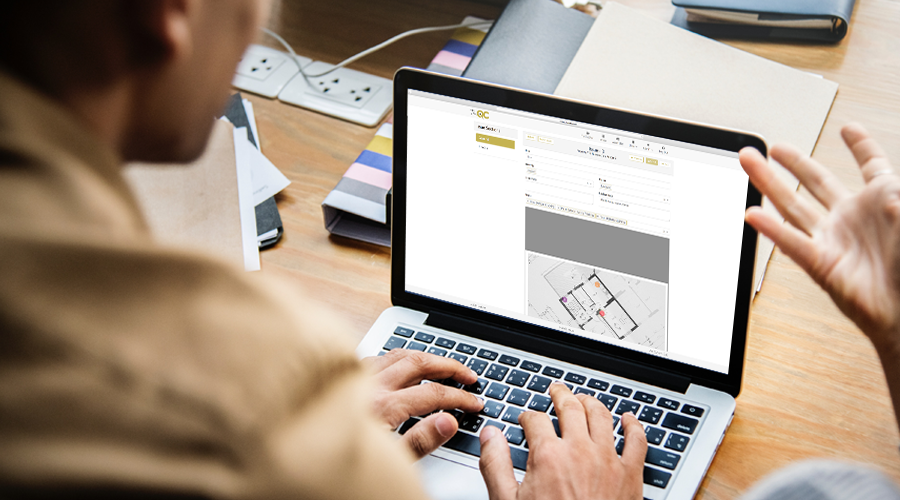 You probably use SaaS applications on a daily basis. Dropbox provides online cloud storage services as a SaaS application. Adobe Creative Cloud offers illustration, design, and photo editing tools as a SaaS provider. Slack serves as a SaaS application for business collaboration and communication.
SaaS applications offer off-the-shelf software solutions designed for rapid implementation with minimal customization. They embody flexibility and ease of adoption, with affordability stemming from the pay-per-user access model rather than the purchase of a license for the application itself.
However, despite their many advantages, SaaS applications have limitations. SaaS applications are one-size-fits-all, download-and-done solutions, meaning there's little room for customization for one specific account. Plus, most SaaS subscriptions offer minimal support and training to help organizations adopt the software.
While straightforward SaaS applications may suffice for certain business functions, such as payroll software for a small company, critical business processes like compliance reporting require more customized solutions.
This is where managed software as a service (MSaaS) applications come into play.
In this article, we will clarify the difference between SaaS and MSaaS, provide definitions for both terms, and highlight their key distinctions. We will then elaborate on why we developed TRU (formerly TruQC) as an MSaaS application and what it means for your organization.
Managed software as a service (MSaaS): More customization, more support, more training
The 'M' in MSaaS could just as easily signify 'more' – more customization, more support, more training, and more value. MSaaS applications bridge the gap between simple, off-the-shelf SaaS applications and fully customized software solutions.
Both SaaS and MSaaS applications offer a standard software solution for about 80% of what a business may require. However, MSaaS service providers go the extra mile by configuring their core software or creating new features to provide you with a tailored solution that meets 100% of your business needs.
MSaaS applications deliver the flexibility and cost-efficiency of SaaS while ensuring the level of configurability required to achieve a customized solution for your business. You can promptly download the core software and features of MSaaS applications, but you'll achieve optimal results when customizing the app for each account. MSaaS customers typically own a software license, and their subscription includes continuous support, upgrades, and training to help them maximize the application's benefits.
SaaS vs. MSaaS applications
Pure software as a service (SaaS)
SaaS applications companies design off-the-shelf applications for swift implementation with no customization. SaaS customers purchase a subscription that grants them remote access to the software.
Managed software as a service (MSaaS)
Applications that users can download immediately, but MSaaS providers configure them individually for each account. MSaaS customers typically own a license to the software and their subscription covers ongoing support, upgrades and training.
Key differences
Level of support
---
SAAS
No ongoing support, or finite ongoing support (i.e., 20 hours a year). More support may come at an additional cost.
MSAAS
Greater support, training and account service for subscribers. Project managers and the development team can be looped in for more substantial needs and requests (i.e., custom-building features).
Speed of implementation
---
SAAS
SaaS applications are designed to be used immediately upon download / subscription.
MSAAS
While MSaaS can often be used immediately upon download, they're meant to be configured to each account prior to implementation to offer seamless adoption and maximum value.
Relative cost of solution
---
SAAS
SaaS subscriptions tend to be cheaper, though they typically exclude services such as unlimited support, training, upgrades and app management. SaaS solutions do not evolve alongside your business.
MSAAS
MSaaS subscriptions are generally more expensive when you account for the initial configuration and implementation services, as well as ongoing support, training and upgrade services.
Ability to configure the application
---
SAAS
SaaS applications are standardized software solutions, meaning they can be downloaded and implemented as-is but offer little room for configuration to a specific client's needs.
MSAAS
MSaaS applications offer a core software solution, which can be configured to a specific client's needs. The MSaaS provider can also build custom features to be pushed live to only that account.
Subscription type
---
SAAS
SaaS typically have user-by-user subscriptions, offering access to the software from an internet-connected device. The number of users can be scaled up or down as needs change.
MSAAS
MSaaS subscriptions hybrid model between the traditional license model and the SaaS subscription model. MSaaS customers pay for a license for each user, but have a subscription for ongoing support, training and account management. The number of users can be scaled up or down as needed.
TRU: An MSaaS application for paperless reporting
TRU, the premiere paperless reporting application, provides all the tools and ongoing support to ensure quality, safety and compliance. Out-of-the-box, most of your reporting needs will be met with TRU, but we are much more than a SaaS application.
We take a more hands-on, consultative approach to ensure TRU works exactly as you need it. Our development and support teams configure TRU to your proven processes — transforming them into simple, secure workflows. As you use the app, you're allowed unlimited access to our support agents and training videos.
Essentially, TRU is an MSaaS application for paperless reporting. TRU configures your workflows while offering access to all the ongoing help and support needed for a successful implementation.
Configure TRU to your workflows and reporting needs
Although TRU comes equipped with default reports and features, we tailor our application to each individual client's workflows and reporting needs. Whether that's simply building all the compliance, safety and quality reports a client needs or building a new feature from the ground up, there are few configurations we won't tackle.
Here are some features we custom-built for our clients:
Uploading and attaching as many photos as needed to a report
When Spartan Race wanted to upload multiple photos from their camera roll at a time into their TRU reports, our development team listened. Since this was a request could be widely used by our other clients, we developed it and pushed it out to all users at no additional cost — not even to Spartan Race. Learn more.
Developing and rolling out our issue tracking feature
A major oil and gas company wanted to better track and collect issue data across projects. We listened, strategized a solution and developed our issue tracking feature for them. Issue tracking allows you to record detailed descriptions and defects found in the field, track them to resolution and run data summaries to establish trends and minimize future risk. This feature is now available to all TRU clients — learn more about it here.
Device integrations
Elcometer and PosiTector integrations serve our industrial paintings clients. Surface profile, environmental conditions, gloss, surface cleanliness and dry / wet film thicknesses readings immediately record in TRU, rather than manually typing each gauge reading.
Quick configuration, free training and unlimited support for all TRU clients
For accounts that require minimal report changes, we can set up an account and train them as soon as the following day. When organizations require additional reports or account modifications, the turnaround time is typically two to three weeks. For rollouts of entirely new features and configurations —often necessary for enterprise-wide adoption— a couple months may be required for custom development.
All TRU clients have access to unlimited support via phone, live chat or email long after the initial training. We have also created alternative support methods such as our training video library and User Guide to make receiving the support you need as quick and easy as possible.
To see real-world examples of our consultative, support-driven approach to paperless reporting, check out some of our case studies. Our current clients' stories speak for themselves, with results such as a 50% reduction in inspection time, 900 hours of time saved and 390% ROI after implementing TRU. Or, if you'd like to learn more about TRU, feel free to request a consultation with our team today.